@date
Lifecycle
The »Lifecycle« explains the different stages in the lifetime of a car: from research to recycling. Its]form of a circle indicates that 95 percent of a car are reused. The user sends a physical metal ball on its way where he enters the exhibit, and then follows the ball throughout the whole cycle, where embedded screens give insights to the processes at VW.
The Idea of Sustainability
»The Idea of Sustainability« shows how the three factors – economical, ecological, and social sustainability – need to coexist well balanced to achieve real sustainable development. Texts on the different parts of the sculpture give deeper insights on the three aspects.
When one reaches the top of the stairs, all mirror facets that are part of the logo turn blue, because they are reflecting the opposing wall, which is lit with blue light.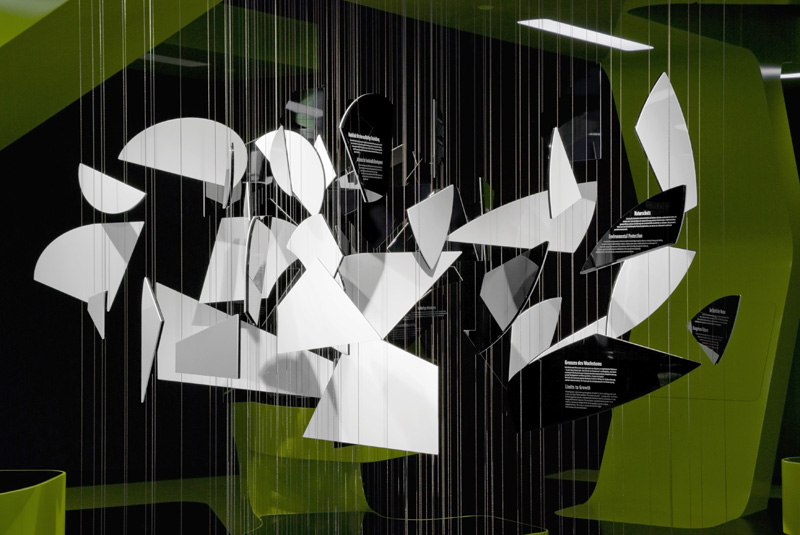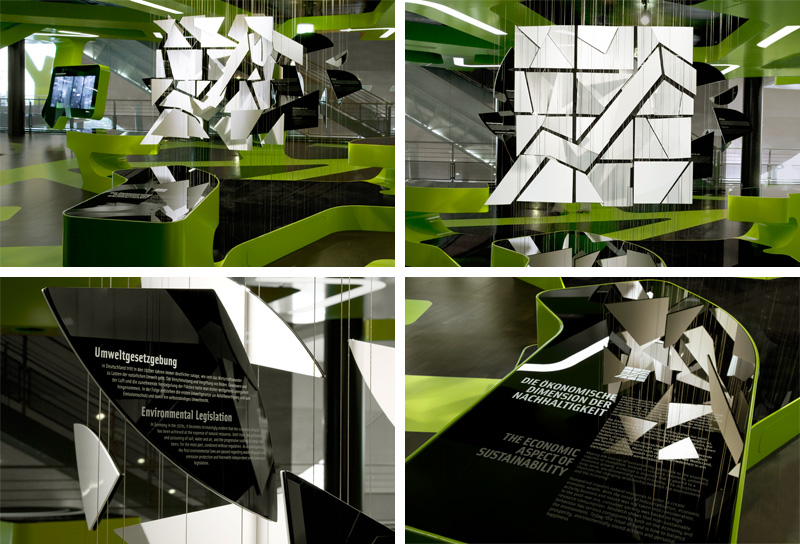 ---