@date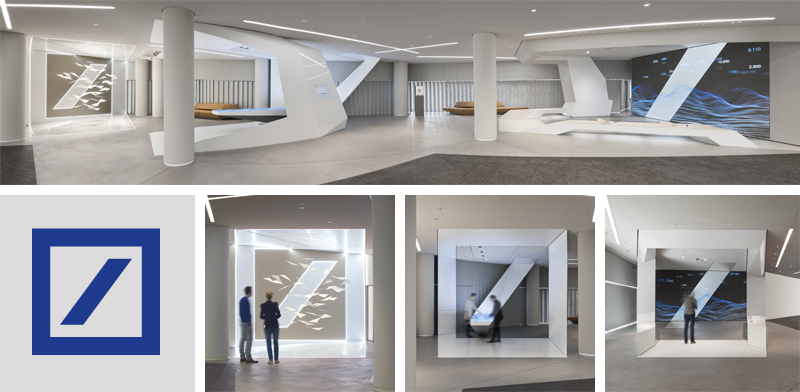 Center Board
The »Center Board« is the main information source, that contains information about almost every topic, from history and the bank's leaders, to their business divisions, awards and their corporate social responsibility.
It is a complex network of over 600 linked items, that allows the user to always find connected topics and to go into more depth.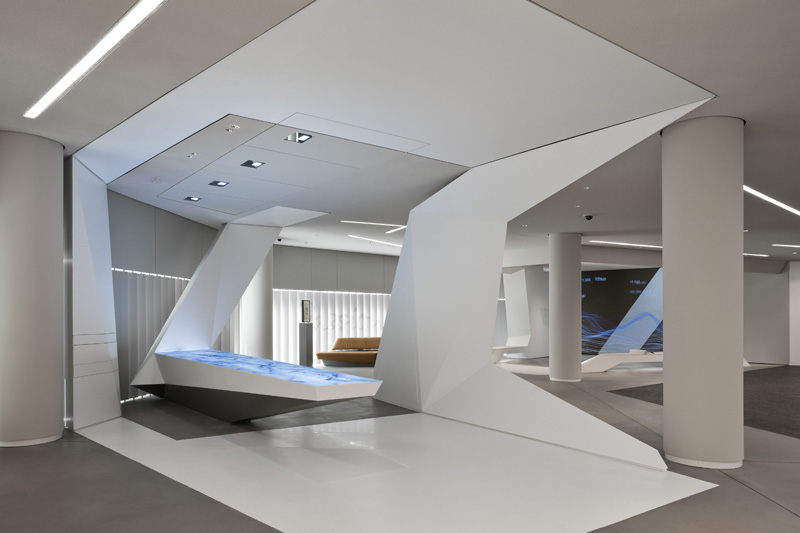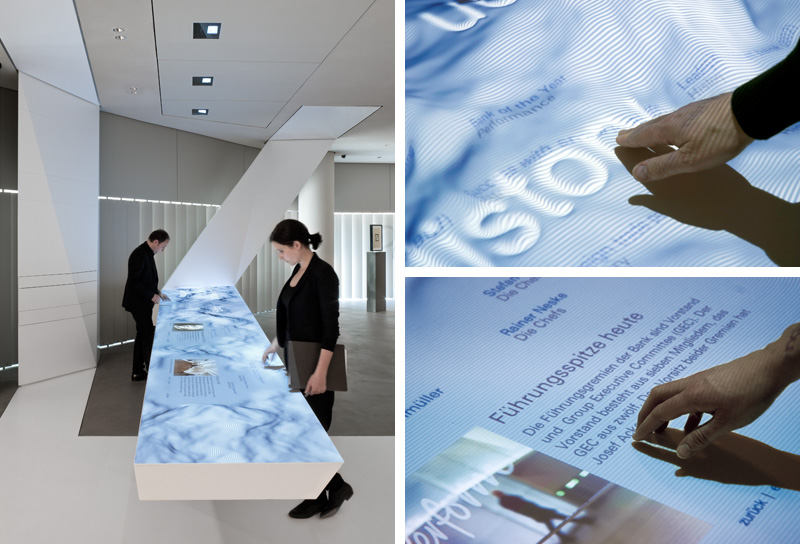 Greentowers
The »Greentowers« tell the story of the massive refurbishment of the Deutsche Bank towers, which have become one of the most ecological and sustainable high-rise buildings in the world.
The different topics are displayed on a physical scale model of the towers with a half-transparent mirror. The user can navigate by turning the pages of a book, which is placed in front of the model.
Anamorphic Mirror
The »Anamorphic Mirror« is located on the entrance wall to the BrandSpace and introduces the topic of anamorphosis.
When one reaches the top of the stairs, all mirror facets that are part of the logo turn blue, because they are reflecting the opposing wall, which is lit with blue light.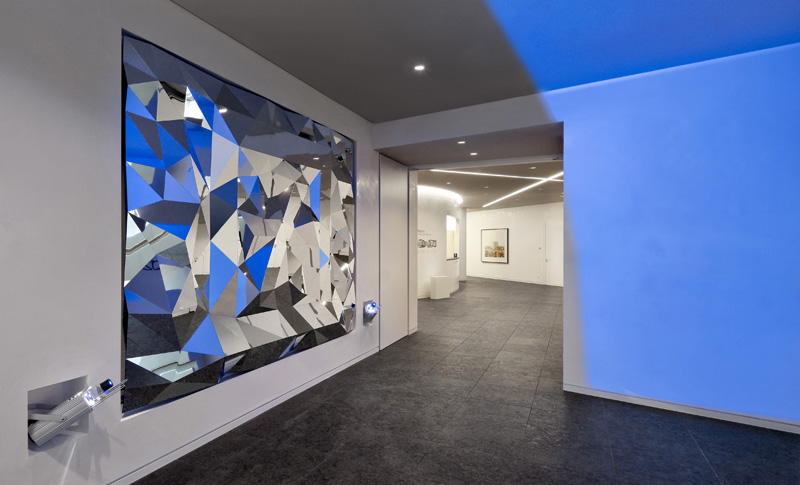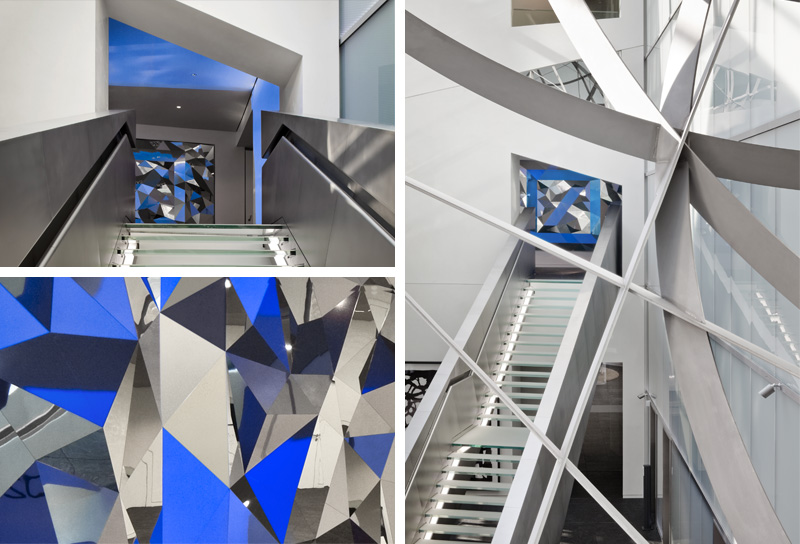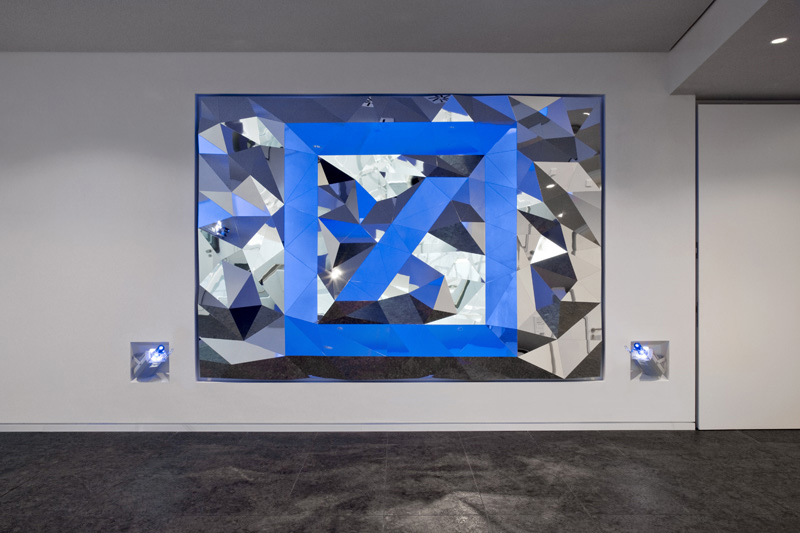 ---