@date

1 – Consumption
To realize why it is important to think of the abstract value of »virtual water«, the first visualization compares the usage of water of a single person. The stream on the left shows the water used in one's household, the one in the middle the water used for drinking and cooking and the one on the right the amount of virtual water in comparison.
The amount of water that flows through the installation is – at any point in time – equal to the usage of an average German person, so at the end of the day the same amount that ran through each water-tap has been used by an average person in germany.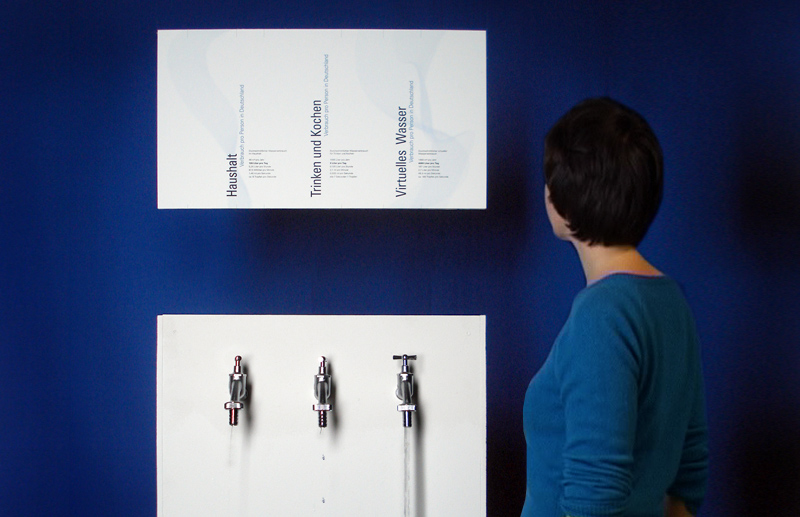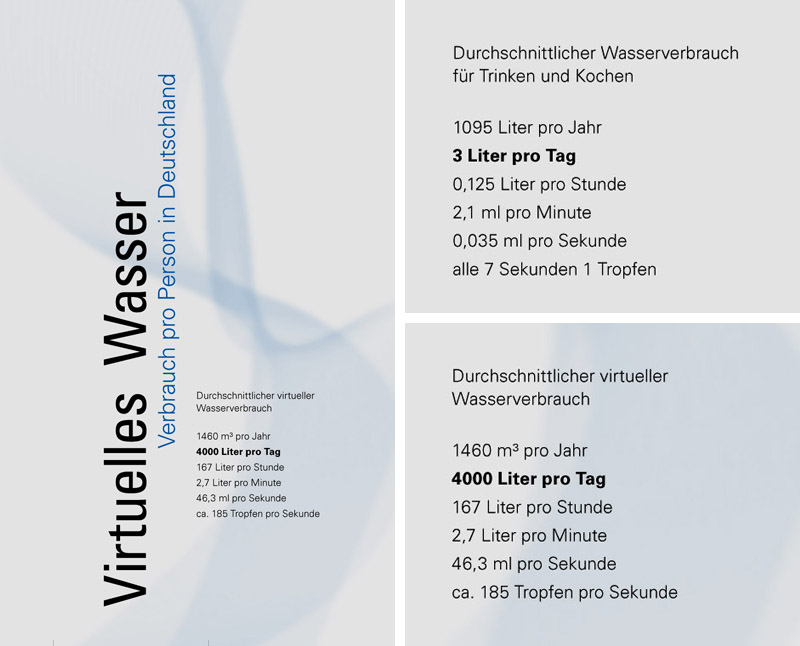 2 – Comparison
The second visualization compares different amounts of virtual water needed to produce different products. The displayed amounts of each product are scaled to a small, comparable amount of 2 grams, that can be displayed in 1:1.
The corresponding amount of water to produce 2 grams of every product is shown next to each product.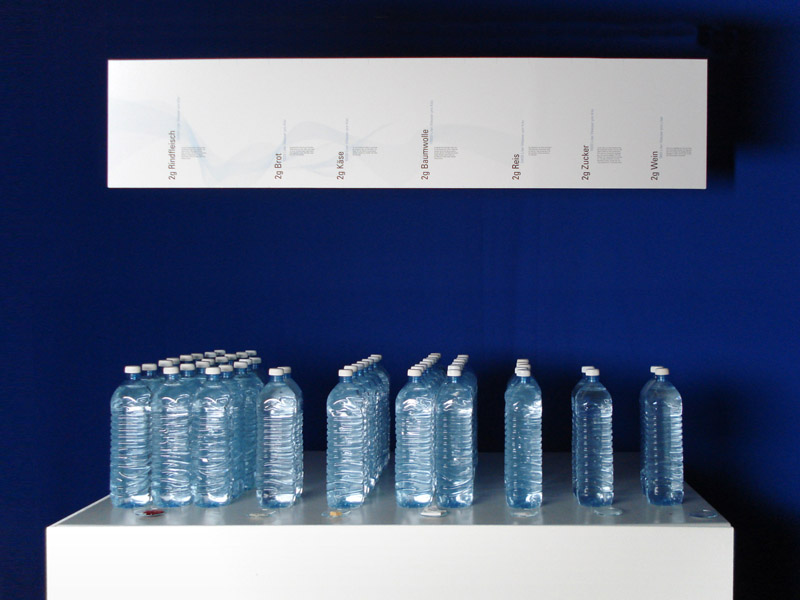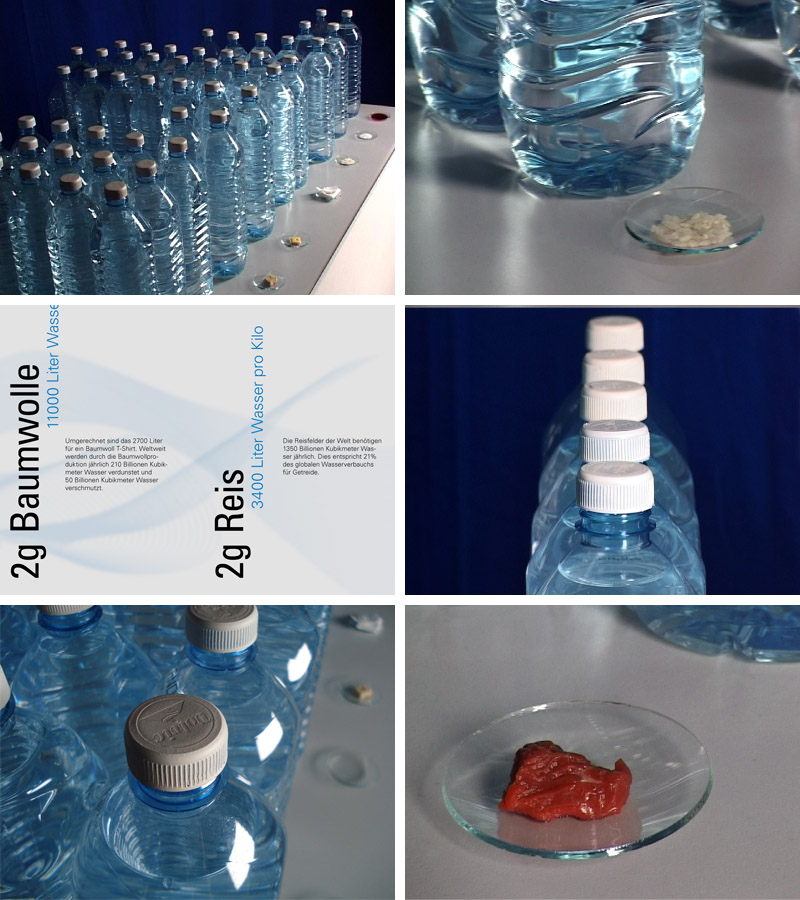 3 – Coffee
The third step allows to see in more detail what the water is actually consumed for. When pouring one liter of water into a coffee maker, only a few drops reach the mug, which is how much coffee can actually be produced with that amount of water.
The rest is being collected in a transparent cube, which contains different sections for the different steps in the production of coffee. The water flows into those proportional to the amount used and adds up to a dynamic bar chart, that every visitor contributes to.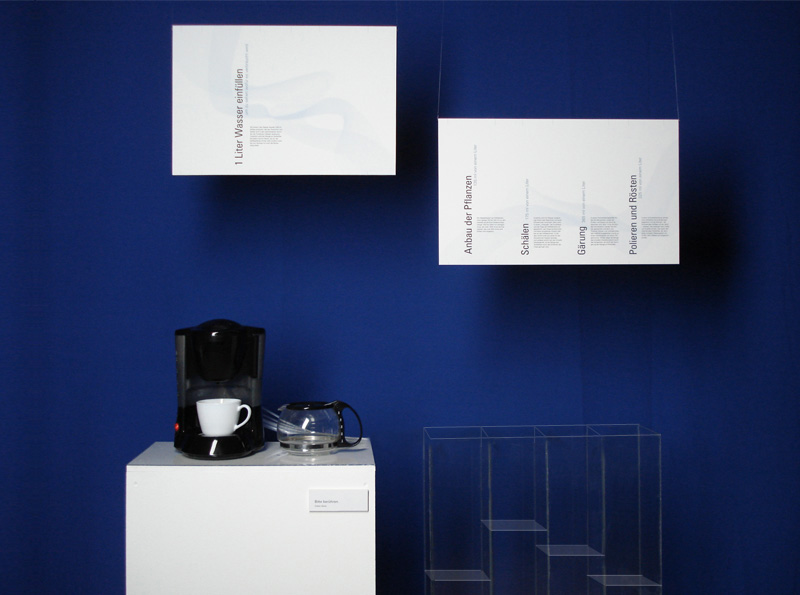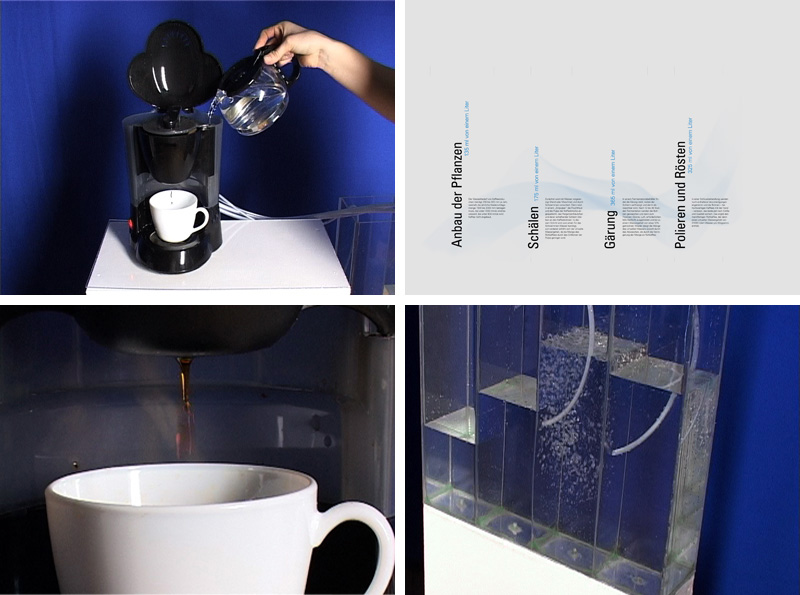 4 – Worldwide
The movements of virtual water on the earth are displayed on an interactive world map. A styrofoam As interface element serves a styrofoam hemisphere floating on the water surface, is used as the control element and can be moved around directly or by gently blowing at it.
The water is colored white to create a surface for the projection. The styrofoam hemisphere is tracked and a map of the world is projected on its surface.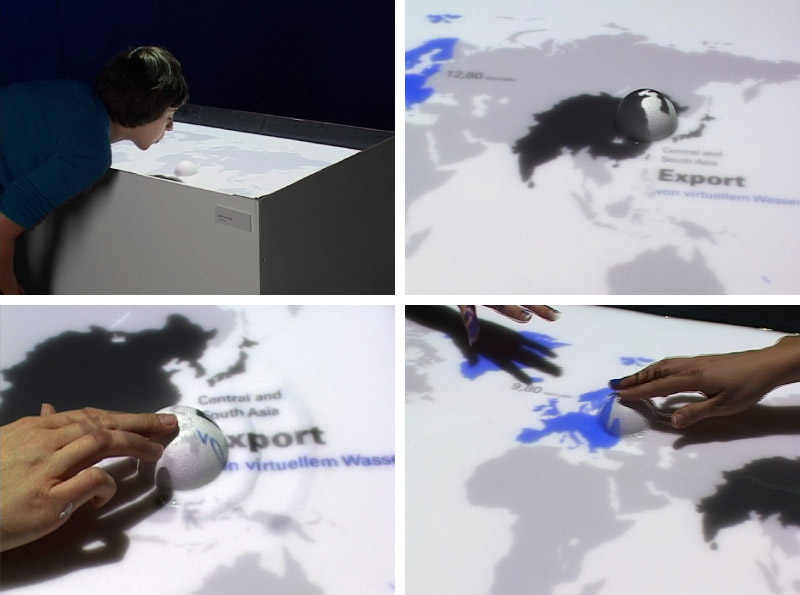 5 – Water problems
The experimental visualization shows interesting general facts and stories about water. Pictures and texts become visible on a water surface, in which a screen is reflected.
To navigate, one has to touch the water surface. The movement of the water is then used as a natural »blending« between the two pictures, as a camera-tracking triggers the next image when the surface is touched.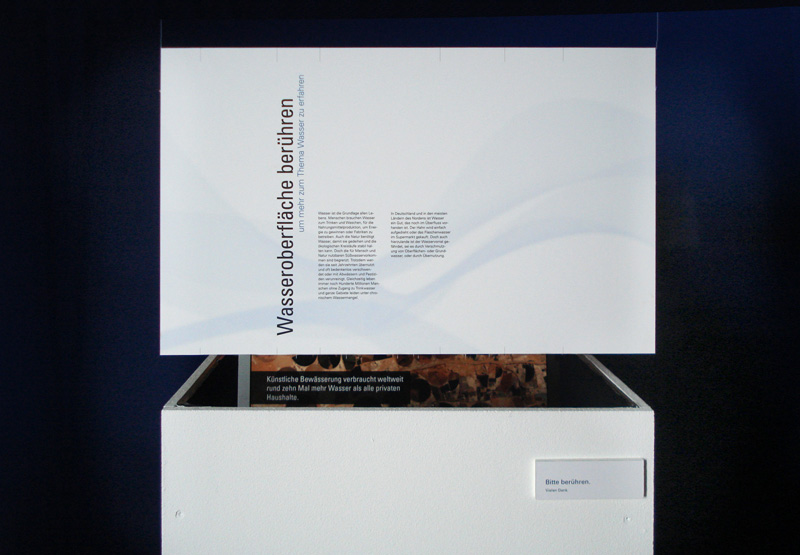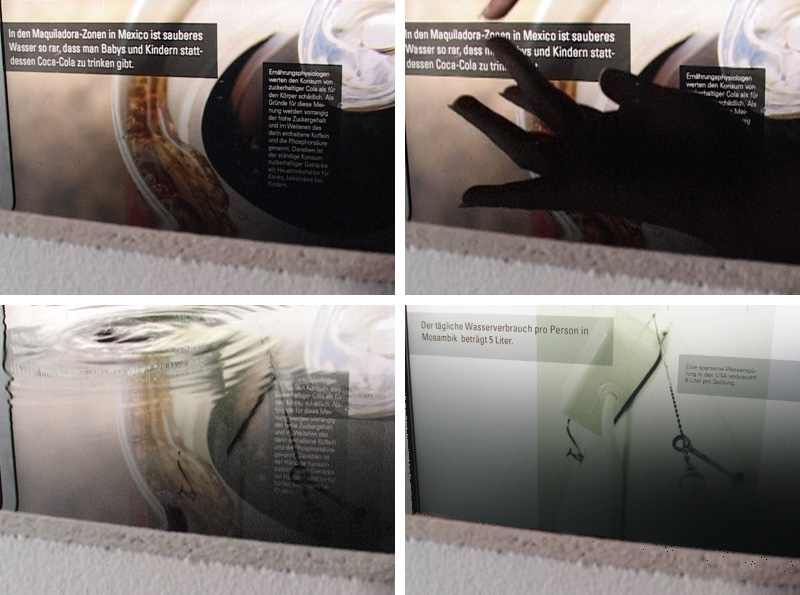 ---